Car AVN Related (Audio/Visual/Navigation)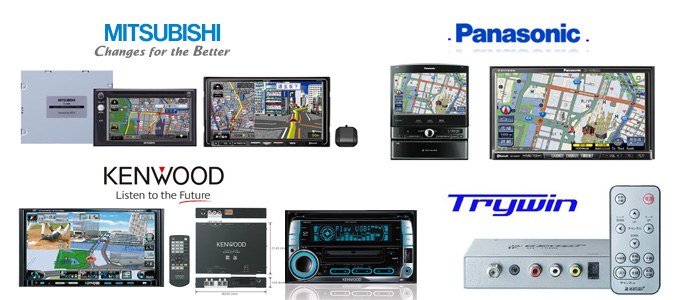 We are selling car navigation system and car AV products of Mitsubishi, Panasonic and Kenwood main maker including AVN relation products.
Moreover, we also order the product of overseas sound makers, such as Bose.
Furthermore, our company is doing the products offered Radio, Cassette and Antenna for construction machinery and agricultural implement other than a passenger car.
Brands
Products for AVN Related
HDD/ Memories / DVD navigation systems
FM/AM CD player
DVD/CD/MD receivers
AM/FM radios
MP3 compatible FM/AM CD playesr
DVD players
HDD library systems
Liquid crystal displays
Back camera
Digital Equalizer
Power amplifiers
Speakers
Rear tray speakers
Sub-woofer
Box sub-woofer
Filmless TV antennas
Extention code for antenna
Transformer code for AM/FM antenna
Other fitting kits